Lymphedema Physical Therapy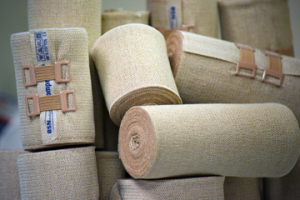 Full Service Lymphedema Care for body, arms, and legs
Manual Lymph Drainage, thorough self-care instruction, skin care, compression bandaging when indicated and advanced compression garment selection and training.  
When initiated early, treatment is less time intensive and can halt or significantly slow lymphedema progression. 
If initiated after swelling has progressed, treatment results can be astounding.
You are part of the recovery team.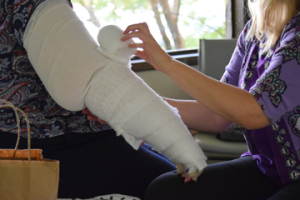 Each treatment we initiate is mirrored with self-care at home to maintain or further progress results from treatment.  On a first visit we discuss treatment recommendations with timelines in 3 phases:
reduction

stabilization

maintenance
These same therapists are well trained to work with axillary cording, shoulder ROM and strengthening to return to full activity after breast cancer surgery.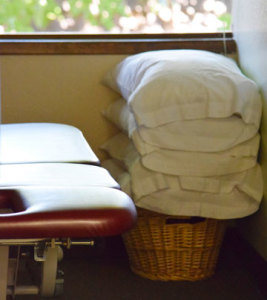 650 University Ave
Suite #203
Sacramento, CA 95825